Executive Forests Agency | Directorate: Internal Audit Directorate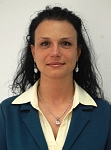 Position: Act. Head of Inspectorate
Name: Blagovesta Lalova
Phone: 029045351
Internal phone:
Email: blalova@iag.bg
Directorate "Internal Audit Directorate":
Internal Audit Directorate


• plans, carries out and reports on internal audit activities as specified in the Act on Internal Audit in the Public Sector, Internal Audit Standards, Code of Ethics of Internal Auditors, the Internal Audit Statutes and the methodology for internal audit in the public sector approved by the Minister of Finance;
• drafts, based on a risk assessment, the three-year strategic plan and annual plan for its activity, to be approved by the Agency Chairperson; the annual plan is also coordinated with the annual plan of the internal audit unit of the Council of Ministers;
• prepares an audit plan for each audit task, which contains the scope, purpose, duration and allocation of resources in performing the task, the audit approach and techniques, types and volume of checks;
• provides the Agency Chairperson with independent and objective evaluation of the condition of audited financial management and control systems;
• evaluates the processes of risk identification, assessment and management, put in place by the Agency Chairperson;
• checks and evaluates:
a) the compliance of activities with the valid legislation and with internal acts and contracts; the reliability and comprehensiveness of financial and operational information;
b) the conservation of assets and information; the effectiveness, efficiency and cost-effectiveness of activities; -the implementation of tasks, contracts, commitments and achievement of objectives;
• advises the Agency Chairperson upon his request and provides avice, opinions, carries out training etc. for the purpose of improving the processes of risk management and control without taking managerial responsibility for these;
• reports and discusses with the Agency Chairperson and with the heads of units whose activities were audited, the results of each audit task completed, and provides an audit report;
• gives recommendations in the audit reports on improving the adequacy and the effectiveness of the financial management and control systems, assists the Director in drawing up the action plan and carries out checks to follow up on the implementation of recommendations;
• prepares and presents to the Agency Chairperson an annual report on internal audit activities in compliance with Art. 40 of the Act on Internal Audit in the Public Sector;
• ensures the improved professional qualification of internal auditors and establishes contact with other internal audit units from public sector sector organisations to exchange good practices.